Wooden
Metal
Cremation
Eco-Friendly
Harrison
For many centuries Bronze has been known for its strength and protective qualities. The Harrison is the pinnacle of the strength and protection, it is a premium 32 oz. solid brushed bronze casket with a plush velvet interior.
Price: $12325.00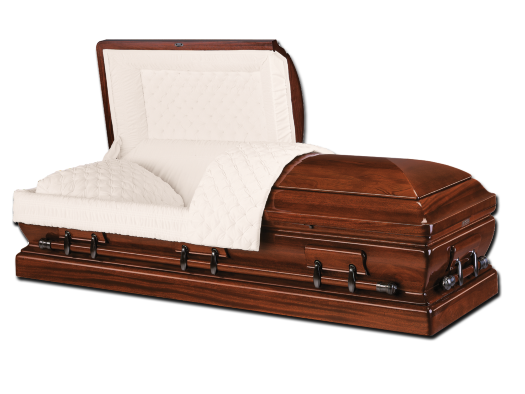 Olympus
The timeless look of polished mahogany has been used for high-end furnishings for many generations. Mahogany is the strongest and most dense of all the hard woods.  Ivory velvet interior completes the Olympus.
Price: $8525.00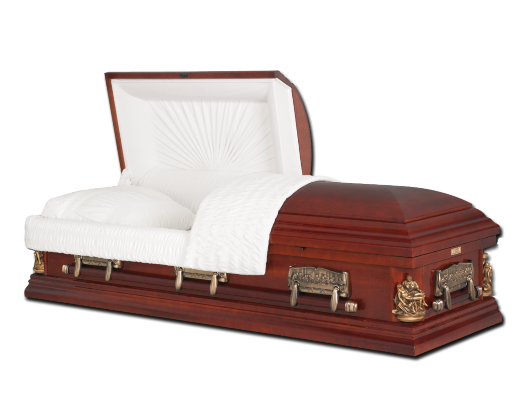 Michelangelo
Fine art meets fine craftsmanship with the Michelangelo. Two of Michelangelo's famed pieces "The Last Supper" and "The Pieta" adorn the solid polished maple casket. A champagne velvet interior creates a warm bed.
Price: $5875.00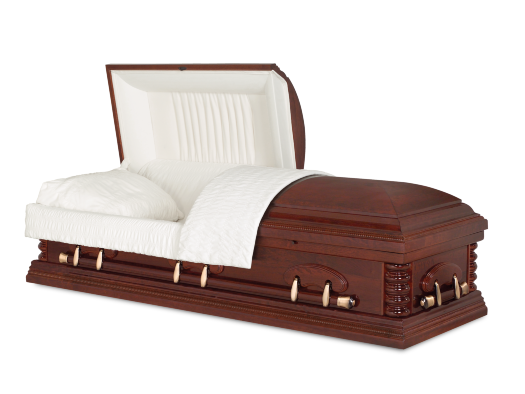 Gatewood
The Cherry Tree is a symbol of integrity dating back to the legend of George Washington. The Gatewood is a solid cherry casket that eludes that integrity with an ivory velvet interior.
Price: $5775.00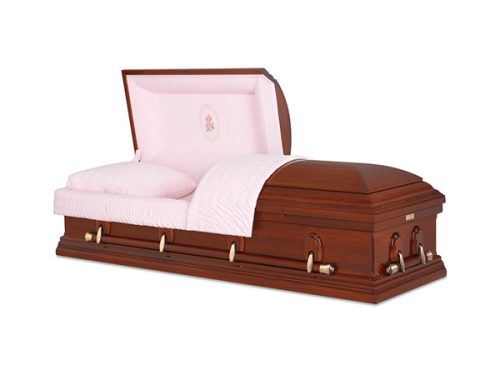 Cameo
Plush and pink velvet interior draws your eyes to the Cameo with a medium Sturbridge finish on this poplar wood casket.
Price: $4250.00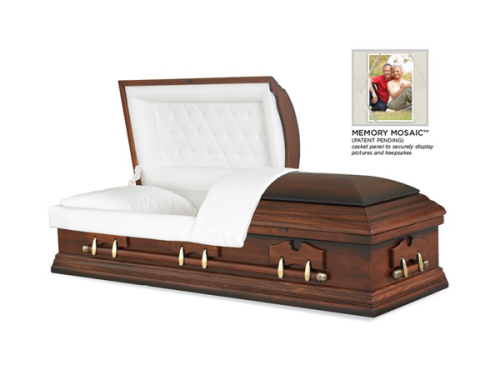 Frederick
A golden ginger finish makes the Frederick a fine casket with distinctive ivory basketweave interior.
Price: $3975.00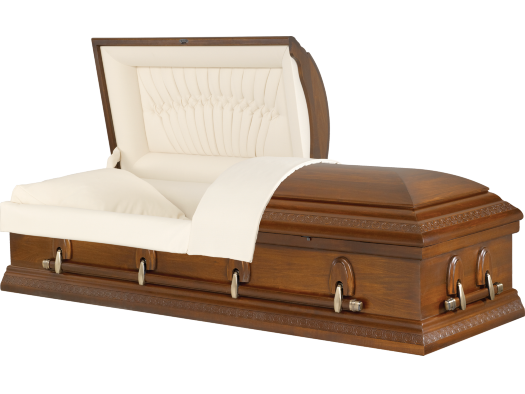 Harris
The solid poplar Harris provides comfort with its exceptional bamboo linen interior.
Price: $3750.00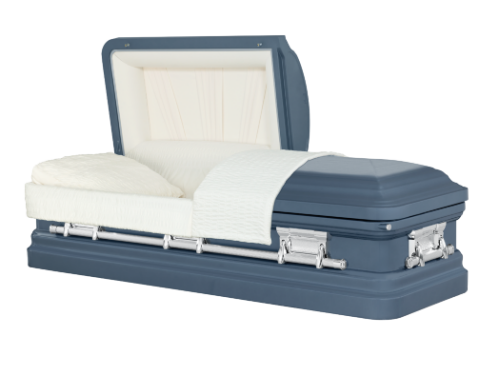 Springfield
While Springfield may be a common name, The Springfield is anything but common with a plush velvet interior. Here it is pictured in London Blue,18-gauge metal casket with a velvet interior. Also Available in Brushed Orchid, Silver, and Copper colors
Price: $3725.00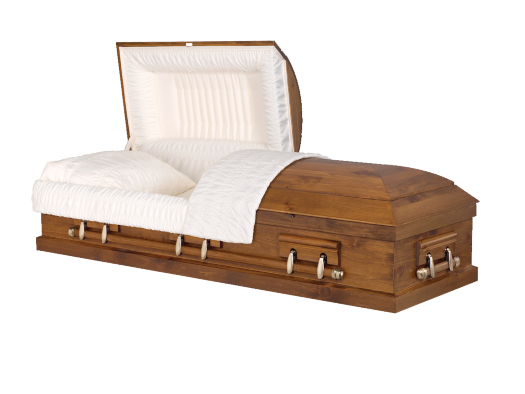 Adirondack
The simplicity of pine makes the Adirondack the choice of many families complete with a rosetan crepe interior. Ask us how we can personalize this casket and many others with Lifesymbol inserts.
Price: $3425.00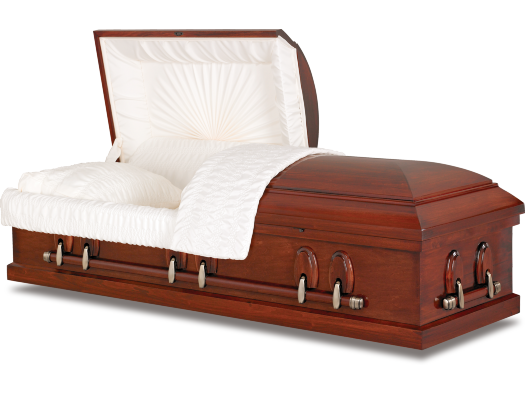 Endicott
Poplar veneer with dark gloss cambridge finish and rosetan crepe interior
Price: $3275.00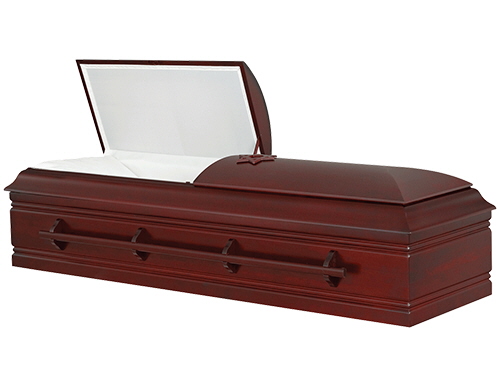 Simeon
Whether it is for religious purposes or the desire to be more ecofriendly the Simeon all wood constructed casket is designed with no metal, featuring a satin mahogany stained poplar with a crepe interior.
Price: $2940.00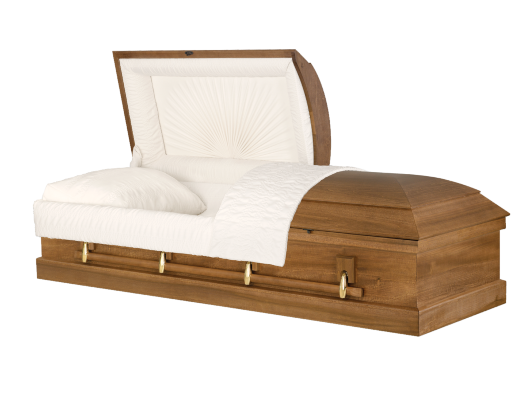 Ashford - Walnut
The deep-rooted colors of a walnut finish make the Polar veneer Ashford provides a warm look with the rose tan crepe interior.
Price: $2875.00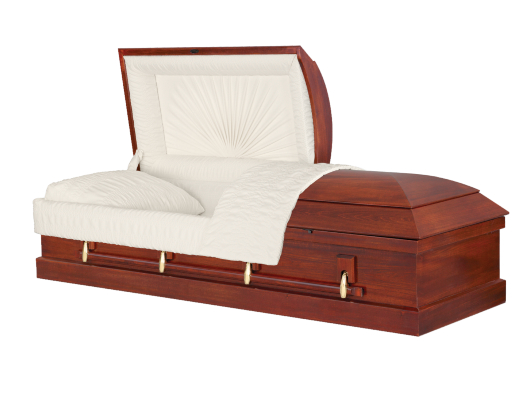 Ashford - Sturbridge
The Sturbridge finish on the Ashford is a high end look at an affordable price. Rosetan crepe interior completes the look.
Price: $2875.00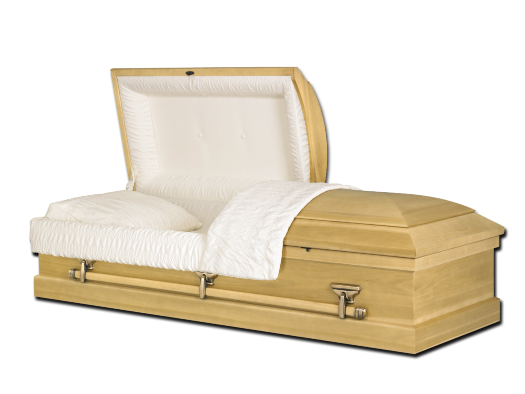 Sandhurst
Unfinished poplar veneer is a simple look for someone who may want a simple burial or a cremation. The Sandhurst is finished with a rosetan crepe interior.
Price: $2575.00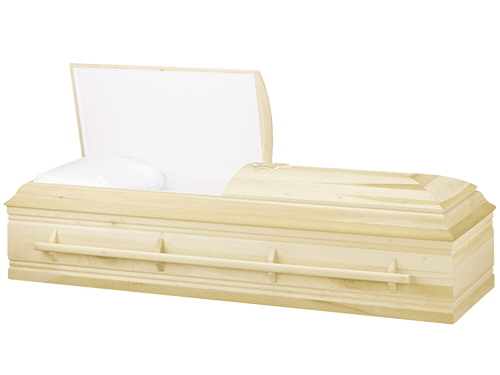 Adom
The Adom, all wood constructed casket can be used for the eco friendly and for the religious minded, with a white crepe interior.
Price: $2340.00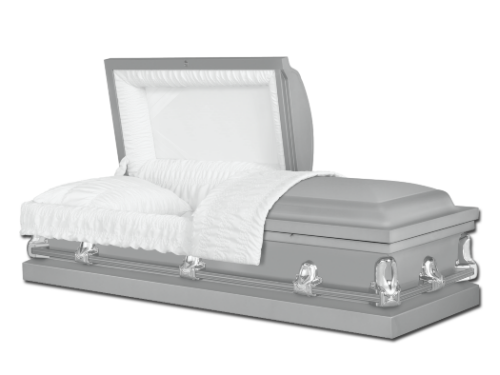 Bradford - Silver
The Bradford is light weight non sealing 20 gauge steel and comes with a crepe interior. Available in Silver as pictured, pink, blue, white, and copper colors.
Price: $2250.00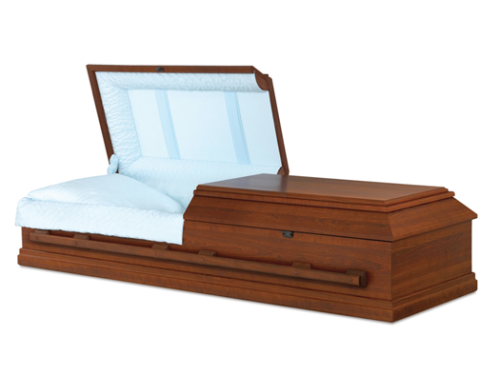 Longley
Carte Veneer with a blue crepe interior makes the Longley an ideal choice for a goodbye before cremation or burial.

** also available in rosetan crepe interior
Price: $2075.00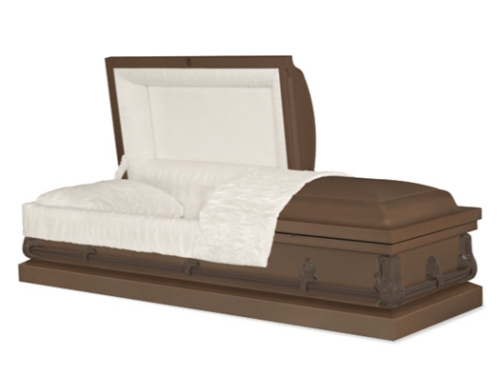 Baron
The Baron provides for a respectable burial in a 20-gauge steel non gasketed casket with a crepe interior
Price: $1950.00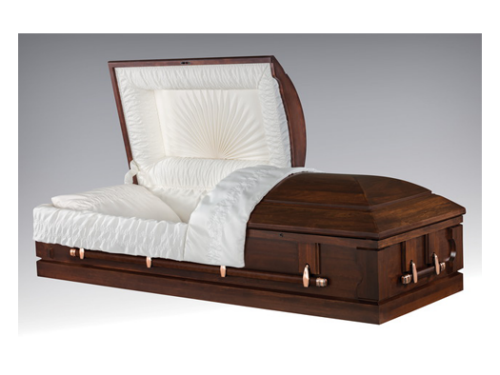 Turner
With the rise of cremation, we are pleased to offer the Turner. The Turner is a ceremonial casket designed with a cremation container inside, this is an environmentally friendly option.
Rental: $1195
Individual rosetan crepe interior insert: $700
Price: $1895.00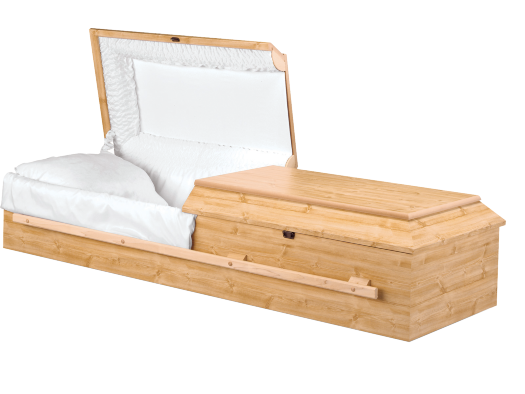 Norfolk
Unfinished Carte Veneer with the ivory crepe interior allows the Norfolk to be used for a private goodbye before a cremation.
Price: $1795.00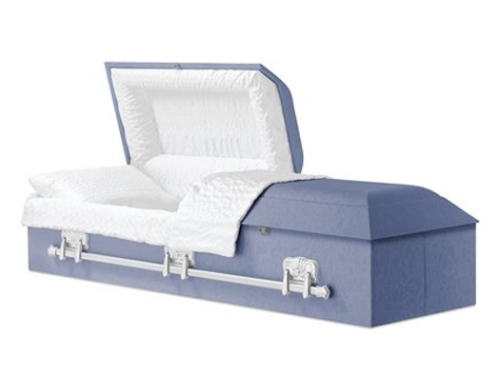 Wesley
The Wesley allows for a dignified goodbye in a cloth covered fiberboard casket with ivory crepe interior.
Price: $1250.00